i swear sometimes i amaze myseld with the things i find. like these shoes!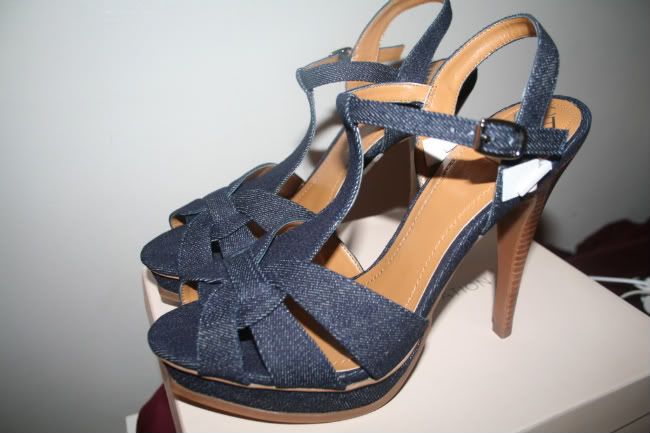 i found these bcbg luanex sandel which are alomost identical to the ysl tributes.
ive only been obssesing over these ysl tributes since they came out. their the perfect sandel !
but by the time i could of afford them theyd probably be discontinued. but ive found the next best thing. thank god for copy cat designers.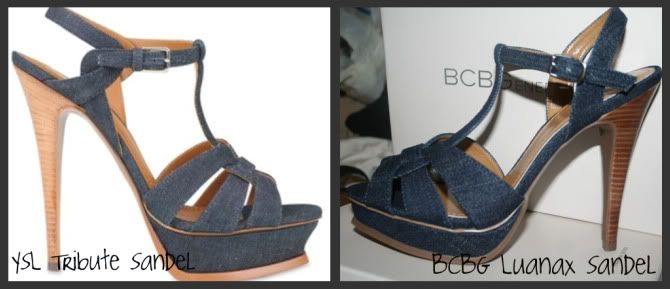 the only difference they have is the platform and heel height.
YSL tribs
run for about $895
and i got these for $4o. the the only size left was a 7 or 9 and im an 8 , so i got the 9 and they fit perfectly! defitnitly my new fav shoes, i already have soo many ideas. :D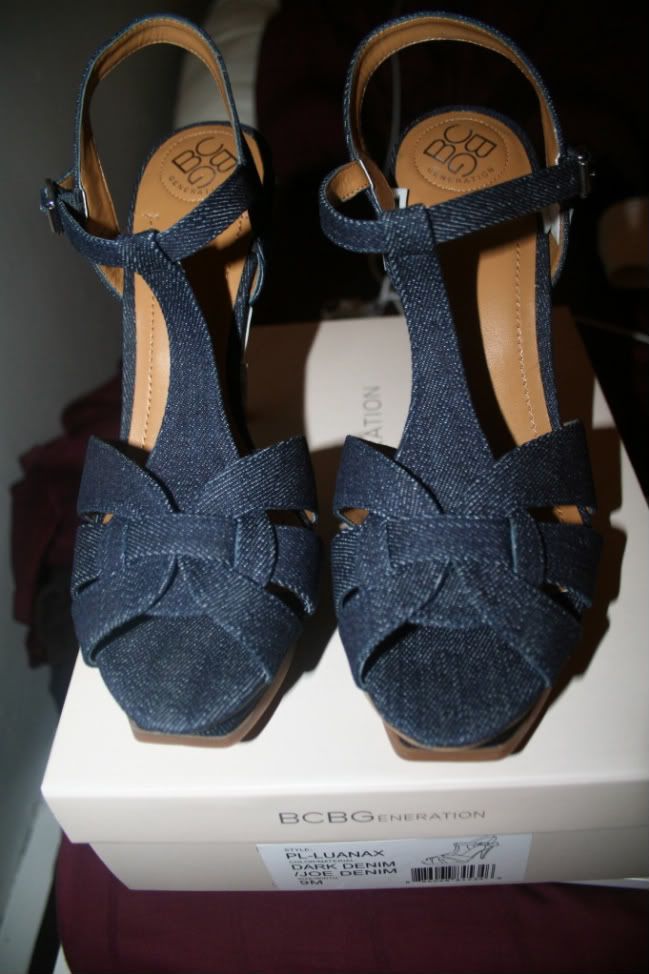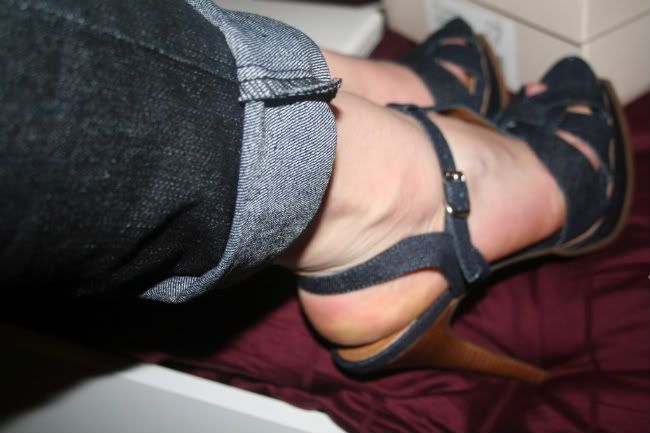 im soooo freakin excited lol!
till next time.