take a sneak peek at my jewlery collection.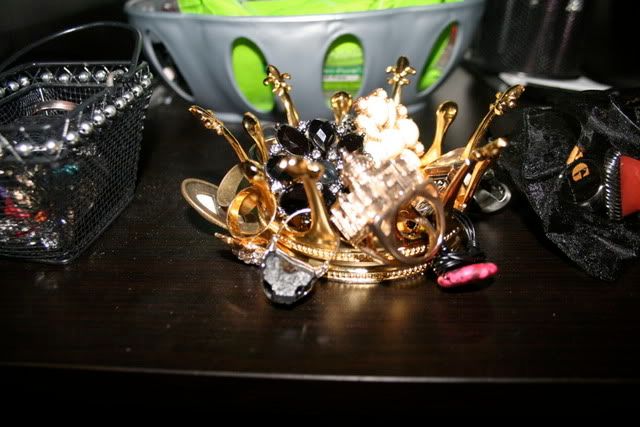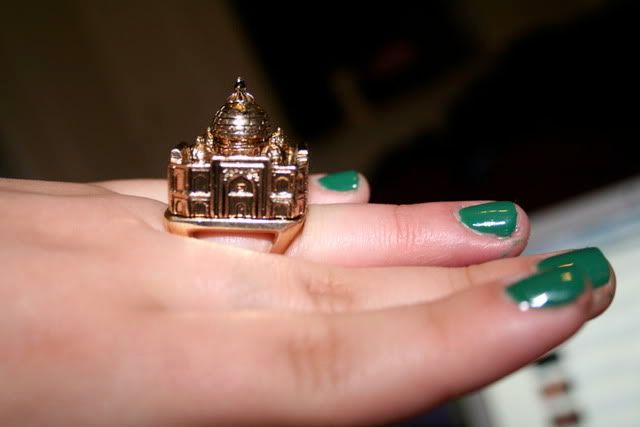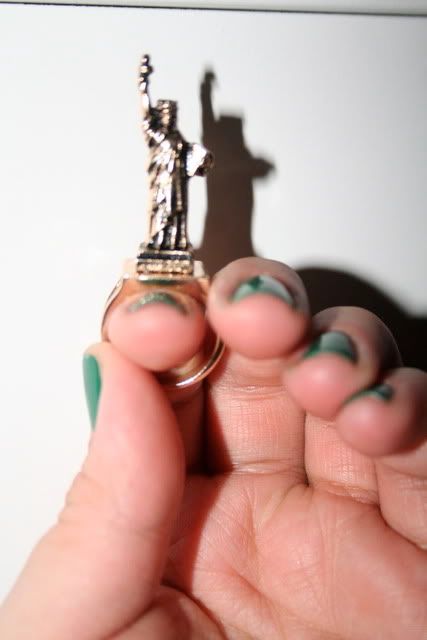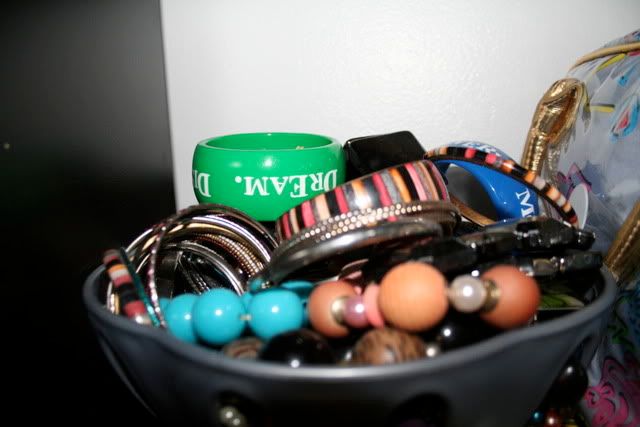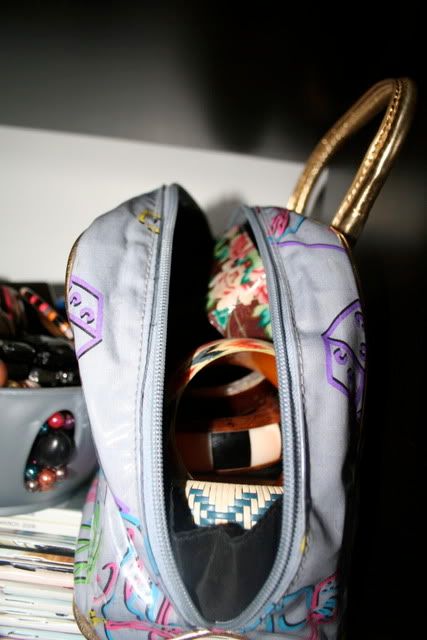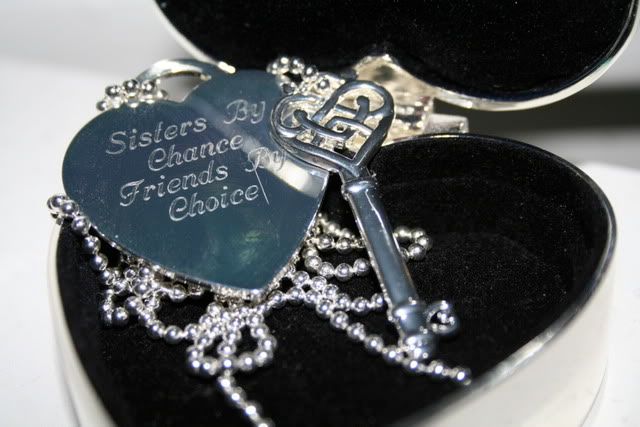 and its sad to say that yes its more then what it seems. lol theres alot i keep hidden and tucked away simply because i just keep buying more! ugh i need to stop ( nott gunna happen) i go through stages where i obsessively buy things. it started with bracelets then bangles, necklaces, rings & watches.
necklaces: i have wayy to many. alot of them have worn down or broken off so when im bored i like to get creative and combine some to make some diy stuff. also i diy'd a couple of fringe/zipper necklaces.
currently my jewlery choices are just simply a watch and about 5 rings lol . the more rings the better! I layed out a few of my favorites and introducing my new ones just purchased today . the first i call it the russian palace lol and the statue of liberty. first of all wow and second it was free! how ? aldo accesories had a buy 2 for 1 special so i got both rings for $12 . looveee it ! another one of my favorites is the double plated two finger name ring , i got a while back famously seen on lauren from the hills.
the last picture is a silver inscribed heart with key. it was given to me by my best friend it says" sisters by chance friends by choice" it also has our initials. so cute .love her
this has been the longest post ever! i hope you like and let me know what you think. also post about your jewlery collections i would love to see! until next time