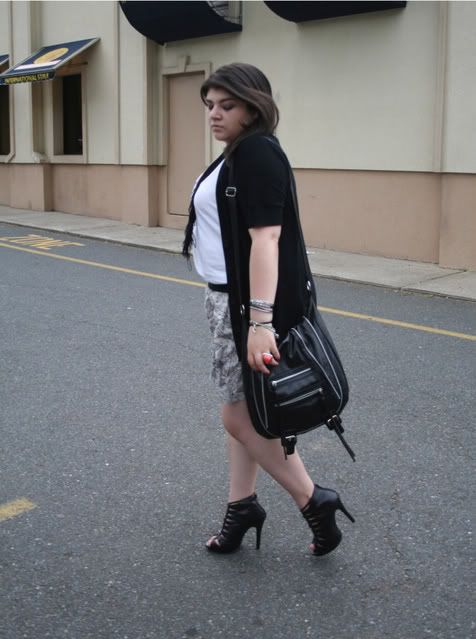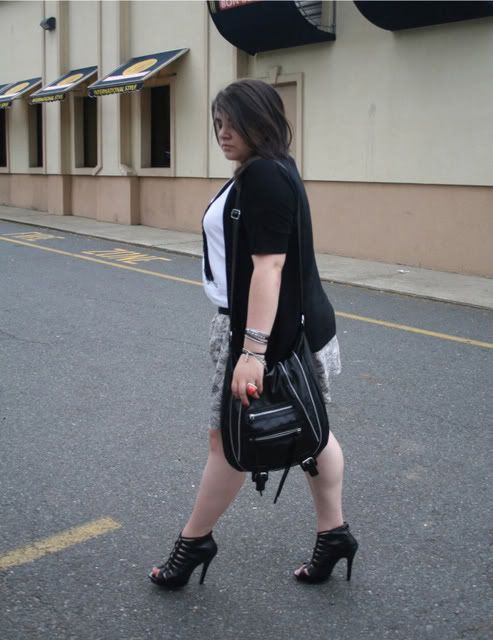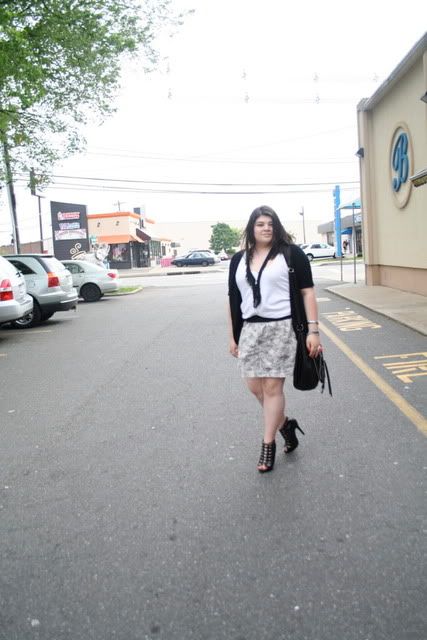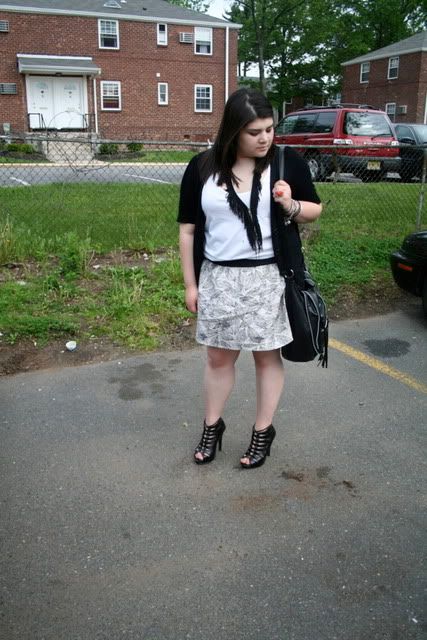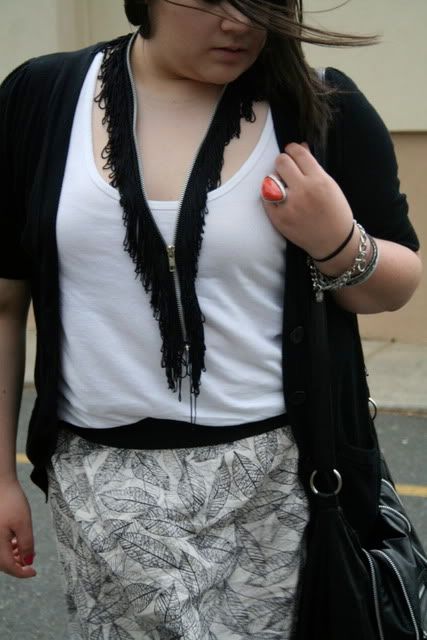 forever 21 sweater, skirt,shoes mango ring diy necklace
why is it so hot! as much as i love summer i hate the hot weather. lol well time to bring out the skirts! i love the print on this shirt its so versitle next ill try to wear it with a striped shirt. oh and my necklace. its my favvvv diy. i got the idea from
haute hapa
its made with a zipper and about a yard of fringe .
now meet my photrogapher. :)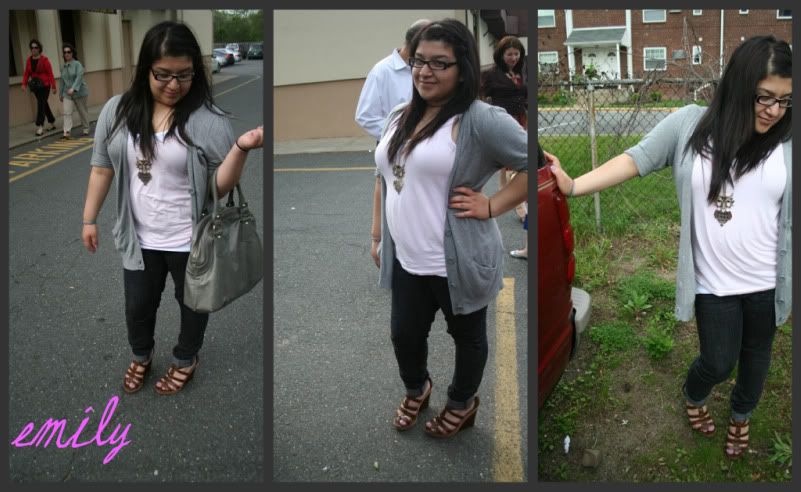 forever 21 sweater tee and necklace. wild pair shoes
shes my little sister emily. shes so cute, she raids my closet everyday lol shes like a mini me .
thanks for takin all my pics!